I am hardworking, always early, highly motivated, passionate, and in love with my career. I am one fortunate woman to have found my dream job.
I am mom to four beautiful daughters and wife to my partner and best friend.
I have actively sought out mentors to teach me how to live a beautiful and grounded life. I have learned that having a business that is truly meaningful is of the highest value.
My aesthetic career began in 2003, and I had the honor of working with one of the premiere salon and spas in the Twin Cities. There, I was fortunate to train and work with two prominent board certified plastic surgeons in Minneapolis.
I consistently travel for educational experiences that help me to stay focused and informed in an industry that is constantly changing.  It is my goal to utilize master-level aesthetic skills to meet the needs of and impart a sense of elegant beauty on every client.  I look forward to meeting you and earning the privilege of your continued business.
Watch my videos for helpful beauty tips!
Education & Qualifications
1984 – 1988 University of Maryland (BS in Marketing/Textiles)
1995 Aveda Institute
1996 Minnesota State Board Certified Manager Licensed Aesthetician
2004 Microdermabrasion Certified
2005 and 2013 Advanced Education at Phytomer Training Facility, Salt Lake City, UT
2007 Advanced Training at Phytomer Training Facility San Malo, France
2009 Obagi Medical Advanced Peel Certified
2011 Biomedic Micropeel Certified
2011 Dermaplaning Certified
2012 SkinCeuticals Clinical Procedures and Integrated Skincare
2014 Laser and Broadband Light Safety Training/Minneapolis Plastic Surgery
2014-present Brow Secrets International Master Brow Design Training
2016 Gold Certification Brow Secrets International
2017 Head US Educator Brow Secrets International
2018 Vie Advanced Training, Salt Lake City, UT
2021 Hydrafacial & Karavive Training, Dallas, TX
2021 SkinPen Advanced Training
2022 VI Peel Training
Member of Associated Skin Care Professionals
Helping women achieve their dream brows & radiant skin is my passion. Contact me for a complimentary consultation to learn more about the perfect services for your custom needs. I can't wait to work with you!
"*" indicates required fields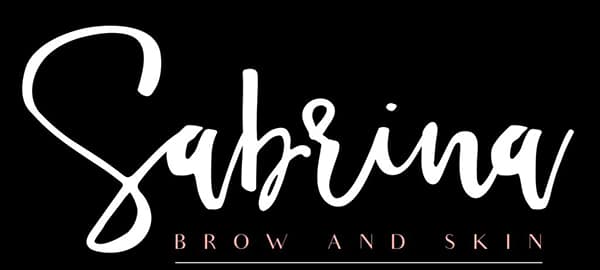 Sabrina's Hours: 
T & Th  10am to 8pm
W & F    9am to 3pm
(612) 940-3829
Location:
Sabrina Brow & Skin is located in Studio 65 Beauty and Wellness Suites at:
65  7th Avenue South
Hopkins, MN 55343