Discover the power of the TrueBrow™ System
The TrueBrow™ System is the world's original and only natural brow restoration and design system. It is partnered with the TrueBrow™ Collection and together they implement the process of recovering your brows to their fullest and most beautiful potential, naturally. The TrueBrow™ System focuses on finding the softness and underlying beauty of a woman's brow, even the most compromised brows can experience a new level of beauty.
As a TrueBrow™ Specialist, I am trained to look at the brow differently. I am able to see the beauty and the possibilities for each and every brow, and using my vision, cutting edge techniques and unique design principles, I will unveil a brow design that you will love and that others will envy you for!
Watch my video describing the TrueBrow

™ System
Step 1: TrueBrow™ Official Brow Discovery Session
This complementary session is an invaluable opportunity to have your brows assessed. Together, we will discover what is truly possible using world class design techniques that lend to correcting, transforming, restoring and designing a woman's brows.
This service is currently unavailable as I am not currently accepting new brow clients.
Step 2: TrueBrow™ Design
The foundation for the future of your brow potential will begin at your design appointment. 
Rather than forcing a design, your brows are designed by finding the softness and underlying beauty using corrective design principles & techniques, customized colour enhancement, and the world's most advanced brow education.
To complete your design and give it that final touch of beauty, the TrueBrow™ Collection is applied. Even the most compromised brows will experience a new level of beauty.
Cost $145
Step 3: TrueBrow™ Maintenance
Two weeks after your TrueBrow™ design appointment, your brows are reassessed. From here I will be able to determine a timeframe for future maintenance appointments. This will depend on your growth rate and the state of your brows.
Maintenance appointments can vary from every 2 to 4 weeks and are crucial during the restoration process, anything after the determined timeframe and we begin to lose the design and more work is involved to recover it.
Maintenance appointments are not a redesign appointment, their purpose is to preserve your new design and keep your brows looking their best at all times. Don't be tempted to tweeze, wax or remove a SINGLE hair from your brows in between appointments as you could potentially ruin the shape.
* Maintenance appointments are for clients who have had a TrueBrow™ Design with Sabrina Brow & Skin.
$65
TrueBrow™ Program Starter Package 
When you enter the TrueBrow™ Program, you have the option of purchasing the TrueBrow™ Starter Package. This offers you beautiful brows with great value! The package includes
TrueBrow™ Official Brow Discovery Session

One TrueBrow™ Collection Kit

TrueBrow™ Collection Shading Workshop

TrueBrow™ Design Appointment

One TrueBrow™ Maintenance appointment
$315 Value for only $245
Thanks to Sabrina I have envy worthy brows.  I often get asked where I get my microblading done.  People can't believe it when I tell them my brows are natural!
Helping women achieve their dream brows & radiant skin is my passion. Contact me for a complimentary consultation to learn more about the perfect services for your custom needs. I can't wait to work with you!
"*" indicates required fields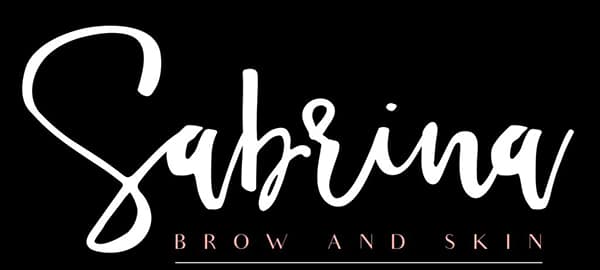 Sabrina's Hours: 
T & Th  10am to 8pm
W & F    9am to 3pm
(612) 940-3829
Location:
Sabrina Brow & Skin is located in Studio 65 Beauty and Wellness Suites at:
65  7th Avenue South
Hopkins, MN 55343