Naturally remodel your skin with skinpen precision
This medical grade, state of the art pen is the only FDA approved microneedling device on the market and is designed to stimulate your skin's natural ability to produce new collagen and elastin. Clinical studies have shown measurable improvement in acne scarring, fine lines, and laxity in the neckline. Suitable for all skin tones, SkinPen treatments can rejuvenate the skin by softening fine lines, improving texture, and minimizing scarring.
*Consultation required
Face and Neck $425| Package of Three $1100
Face $350  | Package of Three $875
SIMPLY ACTIVATE YOUR OWN COLLAGEN FOR MORE YOUTHFUL-LOOKING SKIN
SkinPen® Precision is simple, comfortable, and effective for skin rejuvenation in as little as 30 minutes.
Light Numbing
Topical anesthesia may be administered to assure maximum comfort during the treatment.
Simply Treat
SkinPen Precision creates millions of controlled microchannels in the skin to elicit your body's natural wound healing cascade. This healing process works at the site of treatment to remodel the tissue resulting in new collagen and elastin, giving your skin a younger, firmer and radiant appearance.
Post Treatment
Following your treatment your skin may appear slightly pink to red, similar to a mild sunburn. Results may appear after just one treatment, but will continue to improve three to six months following your last treatment. Your provider may recommend a series of procedures based on your individual goals. Maintenance of your procedure may require multiple treatments.
Am I a Good Candidate for SkinPen Treatments?
While there are some prohibitive conditions, most patients are a candidate for SkinPen. However, the best way to be sure is to schedule a complimentary, confidential consultation. SkinPen is a very effective treatment for many skin challenges and is safe for all skin tones. Patients that are good candidates generally have one or more of the following concerns:
Acne Scarring

Fine lines and wrinkles

Tone and Texture issues

Large, unsightly pores

Hyperpigmentation and discoloration

Laxity of the neck

Lack of radiance
Typically, visible healing occurs within 48 hours and most prefer to take a day of vacation the day after the procedure. Twenty-four hours after, makeup can be used to cover any imperfections and the patient can return to normal activity.
Helping women achieve their dream brows & radiant skin is my passion. Contact me for a complimentary consultation to learn more about the perfect services for your custom needs. I can't wait to work with you!
"*" indicates required fields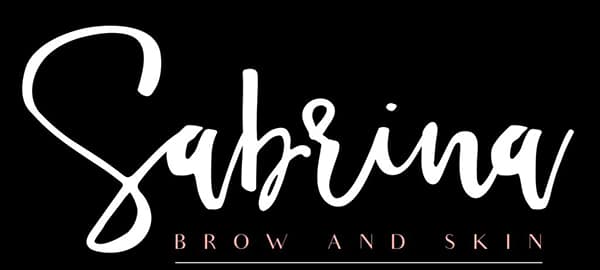 Sabrina's Hours: 
T & Th  10am to 8pm
W & F    9am to 3pm
(612) 940-3829
Location:
Sabrina Brow & Skin is located in Studio 65 Beauty and Wellness Suites at:
65  7th Avenue South
Hopkins, MN 55343