Specialized Skin Care & Facial Treatments
Lux Restoration Treatment
A luxurious facial service that includes Dermaplaning, LED Light Therapy and is completely customized for your skin's unique needs. Whether your concerns are hyperpigmentation, dehydration, dullness, fine lines, wrinkling or laxity, this treatment will meet your expectations and increase wellness. 
*Includes collagen neck treatment, face, neck, decollete, hand and foot massage.
Cost $245
Pro-Youth Micropeel
A clinical service that reduces the appearance of sun damage, fine lines, laxity, dullness, and other skin imperfections. The combination of blading, AHA peel and a specialized treatment mask leaves the skin radiant, with little to no downtime. This procedure can be modified for sensitive and reactive skin by substituting a gentle enzyme for the peel. Optimum results are seen with a series of 6, at two week intervals, and compliance to an at home regimen. All skin types excluding cystic acne.
Cost $145
Dermaplaning
This efficient service quickly removes dead skin and vellous hair from the face leaving your skin glowing and smooth. It allows for better absorption of nutritive topicals and creates a beautiful canvas for makeup application.
Cost $75
Face Reality Acne Treatments
Face Reality Acne Consultation & Treatment
In your consultation and treatment appointment, we take these steps:
• Determine your skin type, acne type and skin tolerance.
• Give you recommendations for the products and treatments you will need to get clear.
• Go over aggravating factors that make you break out – foods, medications, cosmetics, stress, etc.
• Give you a packet of information that has everything that we tell you in the consultation.
• Perform an acne treatment with extractions. If you decide to go on our acne-clearing program, you will be instructed on how to use your products for the first two weeks of your program.

NOTE: Restrictions may apply. Products are not included in the cost of the treatment.
Cost $125
Face Reality Acne Treatment
We will want to see you every two weeks for an acne treatment. It typically takes about six to eight services over a 3 to 4-month period of time to get you mostly to completely clear. During this appointment, Sabrina will:
• Assess what type of treatment your skin needs when you come in. She will also assess how your home care regimen will be adjusted so that your skin does not over-adapt and stop responding.
• Perform an acne treatment with extractions. As you get clear, your treatments will become shorter – there just won't be as many extractions to do. After your acne is under control, you will simply need to maintain your home care products to keep clear.

NOTE: We do not offer treatments or extractions to clients that do not use our home care products.
Cost $85
When I came home after receiving my first facial from Sabrina, my husband looked at me and said, "What did you do?  You look so much younger."  I've been seeing her regularly ever since!  She is a joy to spend time with and the results are fabulous.  
Helping women achieve their dream brows & radiant skin is my passion. Contact me for a complimentary consultation to learn more about the perfect services for your custom needs. I can't wait to work with you!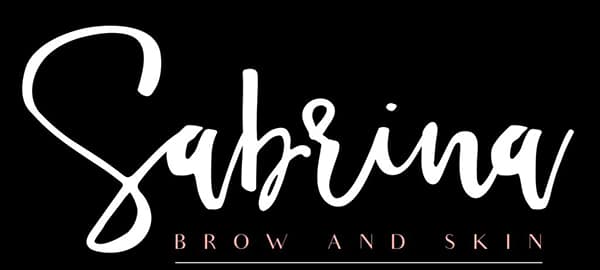 Sabrina's Hours: 
T & Th  10am to 8pm
W & F    9am to 3pm
sabrina@sabrinabrowandskin.com
(612)940-3829
Location:
Sabrina Brow & Skin is located in Studio 65 Beauty and Wellness Suites at:
65  7th Avenue South
Hopkins, MN 55343