3 Steps
30 Minutes
The Best Skin of Your Life
HydraFacial delivers instant and long-lasting results that you can see and feel using a patented technology to cleanse, extract, and hydrate. Nourishing ingredients create an instantly gratifying glow and frequent treatments restore skin to its healthiest state.
Cleanse + Peel
Uncover a new layer of skin with gentle exfoliation and relaxing resurfacing.
Extract + Hydrate
Remove debris from pores withpainless suction. Nourish with intense moisturizers that quench skin.
Fuse + Protecct
Saturate the skin's surface with antioxidants and peptides to maximize your glow.
Platinum Hydrafacial
This ultimate HydraFacial experience begins with Lymphatic Drainage to detox and Dermaplaning to remove vellous hair. Then, the HydraFacial deeply cleanses, exfoliates, extracts and hydrates the skin including added boosters for your specific needs. This service is finished with LED light treatment to improve tone and texture of complexion, and to further reduce signs of aging. For optimal skin health, repeat every 30 days.
Cost $250
Lux Hydrafacial
Beginning with Dermaplaning, this transforming treatment includes all of the essentials of the Signature HydraFacial while using boosters to address skin concerns such as age refinement, radiance, or restoration. This treatment concludes with LED Light Therapy to further reduce the visible signs of aging. For optimal skin health, repeat every 30 days.
Cost $235
Signature Hydrafacial
The Signature is a great way to experience the HydraFacial for the first time. This treatment deeply cleanses, exfoliates, extracts, and hydrates the skin utilizing super serums filled with antioxidants, peptides, and hyaluronic acid. Dermaplaning can be added into this service. For optimal skin health, repeat every 30 days.
Cost $179  | $220 with Dermaplaning

Helping women achieve their dream brows & radiant skin is my passion. Contact me for a complimentary consultation to learn more about the perfect services for your custom needs. I can't wait to work with you!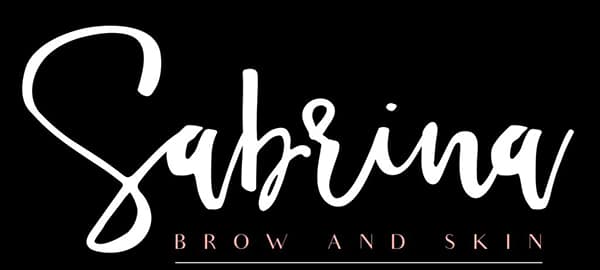 Sabrina's Hours: 
T & Th  10am to 8pm
W & F    9am to 3pm
sabrina@sabrinabrowandskin.com
(612)940-3829
Location:
Sabrina Brow & Skin is located in Studio 65 Beauty and Wellness Suites at:
65  7th Avenue South
Hopkins, MN 55343