What is a Boudoir Session?
Many women have heard of them, but what are they really?  Our boudoir sessions are about empowering women and helping them see themselves in a way they may never have seen themselves before. Boudoir sessions are not a new phenomenon, but they have gained popularity over the years as women are increasingly seeking body-positive experiences that are fun and memorable. 
Often, we are our own worst critics and tend to see our perceived flaws rather than the things that make us beautiful and unique. We're here to show you you are perfect just as you are. Seeing yourself through our lens can be a truly transformative process. And as a bonus our sessions are a ton of fun!
Who Does a Boudoir Session?
It is a common misconception that boudoir sessions are only done by a certain type or age of woman – but for us this couldn't be further than the truth! We have photographed women of all ages, backgrounds and body types! Most of our clients are moms and rarely have an experience with this type of photography. We photograph brides-to-be, women documenting a health goal, women celebrating significant birthdays or anniversaries, and everyone in between. Some of our clients do sessions as gifts to a partner and some do it as gifts to themselves. No matter the reason, our goal is to give our clients an amazing experience and photos that they will treasure forever. We promise you ten years from now you'll be happy you did it today!
Boudoir sessions are about increasing self confidence, documenting milestones, giving yourself an experience of a lifetime, or all of the above!
What do I do with the photos?
Our photos are classic and timeless, authentic, and fun. We offer heirloom albums and legacy wall art, and other fun products. We help you select the perfect product(s) for your style and budget. Tasteful, expert retouching is included with each product.
How it Works
We offer a complimentary phone consultation to anybody interested in learning more. All of our sessions include on-site professional hair & makeup services and same day image ordering where you get to see and select your photos right after your session. We strive to make the process easy & fun!
Blush Twin Cities offers boudoir photography in MN out of their Minneapolis based studio. Visit their website for more details and join our email list to stay up-to-date on specials and events!
About Blush Twin Cities Boudoir Photography
Blush was founded by Katie Thering & Jeannette Nargelenas in 2008. We have a studio in the former General Mills Research Lab in Minneapolis and work with an all-female team. For the past twelve years, we have had the privilege of working with some of the most amazing women!
You do not need to be a model or know how to be "sexy". We are here to help you on every step of the journey – from how to prepare for your shoot to how to pose!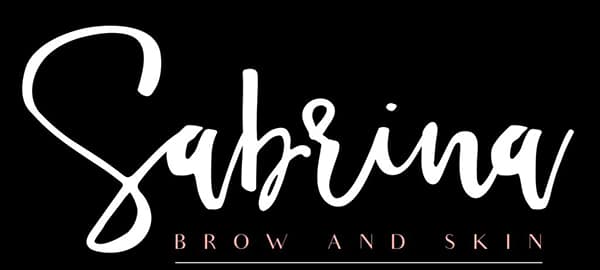 Sabrina's Hours: 
T & Th  10am to 8pm
W & F    9am to 3pm
(612) 940-3829
Location:
Sabrina Brow & Skin is located in Studio 65 Beauty and Wellness Suites at:
65  7th Avenue South
Hopkins, MN 55343